Amiga Forever 2013
Includes everything you need to run AmiKit! And much more!
Amiga Forever is the award-winning Amiga preservation, emulation and support package brought to you by Cloanto, Amiga developers since 1986.
Easier and more powerful than ever, Amiga Forever closes the circle between gaming, productivity and preservation of digital culture while adding new features and providing easier access to a universe of free and legal downloads.
| | |
| --- | --- |
| | Downloadable installer for Windows (470 MB), with option to build DVD ISO Image. Includes all ROM and Workbench versions, 100+ games and 100+ demoscene productions, and gallery of historical items. Legendary Personal Paint is also included. [details] |
| | Physical package containing the Plus Edition software and additional video content on THREE DVDs, combined with an instant download of the Plus Edition installer (in case you want to use it immediately). [details] |
WHEN YOU PURCHASE YOUR AMIGA FOREVER PRODUCT HERE, YOU ALSO SUPPORT AMIKIT!
NOTE: The prices of the products here are the same or lower as are found on the official www.amigaforever.com page.
With Amiga Forever you don't even need download AmiKit from this website anymore. Simply install and run it via Amiga Forever Player directly (switch to Application tab, select AmiKit entry and press the download button. Once the package is downloaded, it gets installed automatically. Now simply doubleclick the AmiKit entry and enjoy!). NOTE: If you have problems with downloading or installing the integrated AmiKit using the Amiga Forever Player, please check the following

link

for possible solution.
New features of Amiga Forever include:

New Build Image feature (Tools menu of Plus Edition), to create personalized ISO images (burn to CD or DVD) and portable environments (e.g. to run from USB storage). This is similar to the "old" Amiga Forever media, except that the content can now be updated and customized.
All Windows versions now come with a Windows Installer download (no need to burn or mount an ISO image to access the installer, or to wait for postal delivery).
New Restore System Files feature (Tools menu) to reset shared components (Amiga ROM and OS files, system RP9s, etc.)
New RP9 thumbnail provider for Windows is pure eye candy. This accompanies new and faster Open, Edit and Convert to RP9 commands accessible directly from File Explorer, to offer a better content experience outside the player.
New visual Screen Clip Editor, for easy adjustment of Amiga screen mode settings.
Updated AROS and other content.
Integration with social networks for "Now Playing" updates, manual posts and screenshot uploads
Enhanced RP9 Editor, with new media mount options and dozens of new features.
More at
http://www.amigaforever.com/whatsnew/
The new features are too numerous to list here, but in general you may be surprised by the many small details we added based on customer feedback. Did you ask for MIDI, or for new fullscreen "stretch" vs. "preserve ratio" options, or for new Amiga systems, or for more control over magic mouse or drive sound emulation? It's all in the new version!
Have you ever been curious to try AROS, the research OS inspired by Amiga? That is now included and preconfigured too, with no further downloads required. Compared to last year, the list of supported Amiga systems has more than doubled.
The Premium Edition of Amiga Forever now comes on 3 DVDs and features an exclusive interview with Dave Haynie available both as a standard DVD video and as an HD-quality (1920x1080) Windows Media file. The Gallery section further includes a two-hour interview with Amiga legend RJ Mical, covering topics from the birth of Amiga to his more recent work on the PSP and PS3 projects, and concluding with a most inspiring final message.
Each configuration, including games, demoscene productions and barebone systems can now easily be edited. You are in full control not only of the configuration, but also of additional details like the description, web links, extra artwork and audio files, to mention a few. It's very easy to create configurations from scratch, or using existing ones as a reference. More than just being a configuration dialog, the new editor was designed as a professional content authoring and preservation tool.
Are you an advanced user with lots of Amiga files on a dedicated drive or partition, or are you afraid that a new Amiga Forever installation may overwrite your modified systems? Extra drives and folders can now be mounted to the existing systems, and maintaining your own private configurations is also easier, using the new RP9 Editor. A new article explains how to do this:
http://www.amigaforever.com/kb/19-112
I have to confess that I too had some complex emulation configurations, for example the copy of my old Amiga 3000, or the systems used to maintain the Amiga side of the Amiga Forever project, where I had to use some custom .uae files in the past. This is no longer required, and I was able to switch entirely to Amiga Forever 2012 even for the most technical needs. The time spent reconfiguring the systems also dropped.
C64 Forever also inherited some of the same improvements of Amiga Forever. On related fronts, we are working with a number of games and demoscene sites to add links to their title pages directly from the content as viewed in the player. This is already supported in the 2012 version software, and you can add your own links too. And we have several free software updates in the works too. As promised last year, we also kept
contributing to different third-party projects and bounties, and we remain committed to the broader cause of the preservation and accessibility of digital culture.
---
DISCLAIMER: AmiKit has an affiliate agreement with
Avangate
who is the reseller of Cloanto's Amiga Forever products. Any transaction made through this page is covered by the following
privacy policy
and
terms and conditions
.
About
AKReal
is an unofficial conversion of
AmiKit
for real Amiga computers.
Compared to original AmiKit,
AKReal is heavily modified
,
and graphics quality is lowered.
Support
Recent visitors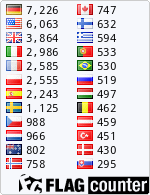 Useful Links
Official AmiKit